I POSE SO HARD, SOMETIMES I EVEN GET AXED TO MAKE LIMITED EDITION CDR'S -- HARDCORE TRIVIA ANSWERS!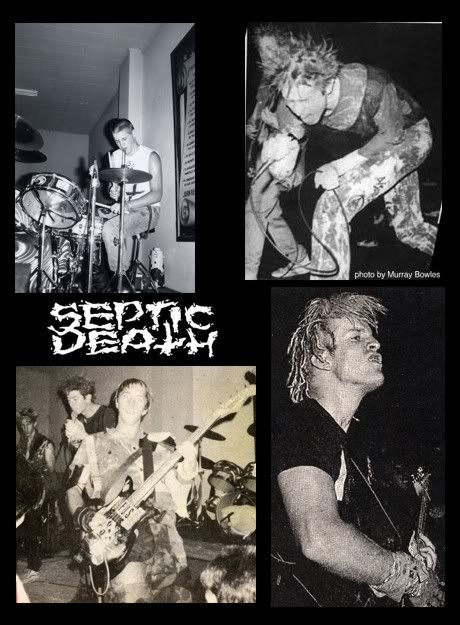 Alright all you harder-than-hard Leslie Keffer fans…here's the answers to the Hardcore trivia…just in time for AmeriKKKa's burfday…Mosh it up you retards!
1) Dick & The Balls
2) Roger Dean
3) 18th Century Bulgarian Clog Dancing Hymns
4) Flash and The Pan
5) Short lived BB member Cedric the Entertainer. After lambasting Discharge singer Cal with numerous 'Yo momma so fat' jokes, Cal left the stage both disgusted and embarrassed. Apparently, his momma (or 'mumma') WAS so fat that the back of her neck DID looked like a package of hot dogs.
6) Disregard
7) The Begging Paupers (Tommy Rat era)
8) Pilsnick McNamara (Studio name -- Burlap Sam)
Susan Faludi (Studio name -- She-Who-You-Would-Not-Wanna-Fuck)
Studds Turkel (Studio name -- Bruce 'Car Alarm Cock' Froiderminn)
Gumbo MacKaye (Studio name -- Gumbo MacKaye)
9) John Watson/Jimmy the Russian/Keith CFA/Cedric the Entertainer/Roger Miret
10) 'Beaver flash in Pennsyltucky'/'It was bald…just like Robo'